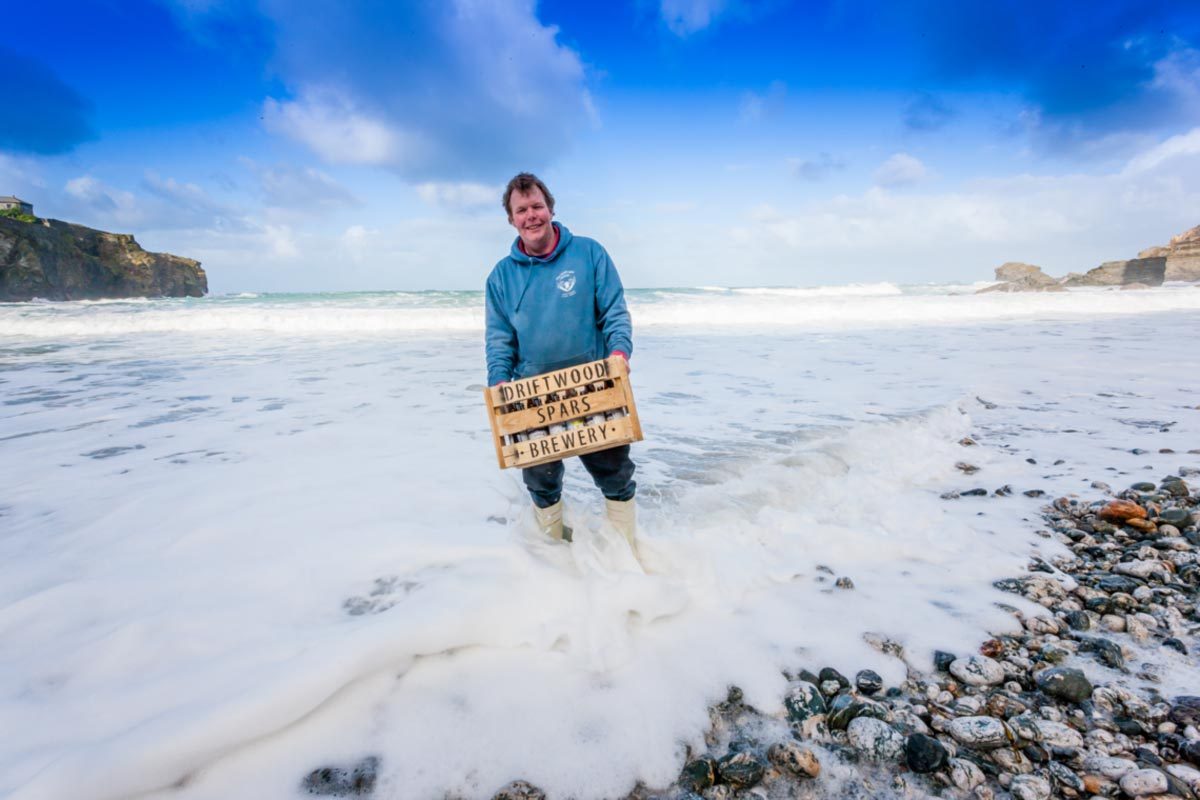 14 Feb

A Knees-Up For Pete

Our annual March Beer Festival – The Dark, The Light and The Saison – will take place over the weekend of March 13th – 15th, and will be dedicated to the memory of Pete The Brewer, who would have turned 57 on 15th March.

Pete was our legendary brewer who very sadly passed away at the start of the year; he is greatly missed by us all. However, the best possible tribute we can imagine is to all get together to celebrate his amazing achievements, and to enjoy many of his wonderful brews; it's what he would've wanted!

We expect glasses to be raised to Pete until the wee small hours, and all the best 'Fluffy Pete' anecdotes to re-emerge around the tables and bars of The Driftwood Spars.

We have live music lined up each evening (click here for details). It's also the final weekend of the Six Nations Rugby tournament and we'll be showing all matches.

The large selection of beers we've chosen have come from microbreweries all over the UK. There are some beers which we know were amongst Pete's favourites from brewers and breweries he came to know personally over the years, and others which he never got to try but we think he would've loved.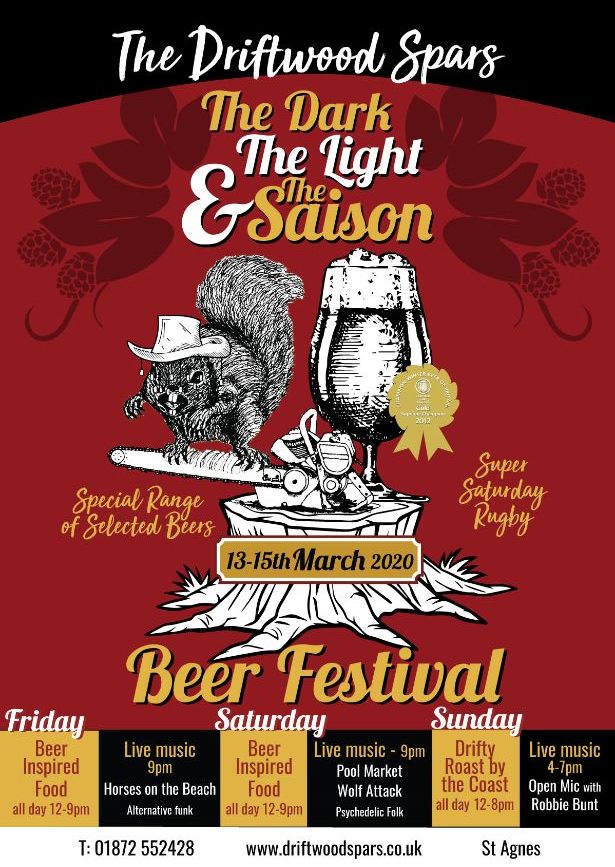 As the name suggests there will be a mix of pale ales, dark beers and saisons (fruity, spicy beers which often have a lower ABV and are made using local ingredients).
Each beer will represent an achievement or something about Pete. So for example we have Saison from St Austell Brewery; this represents Pete and Lou's trips to Belgium, and also that they first met at St Austell Brewery.
We'll also have Baldhu Stout, which is one of ours that Pete brewed with our Italian brewing friends in Gorizia. We have Norwegian Wood from Atlantic Brewery, which is an oaked stout; Stuart from Atlantic was a good friend of Pete's, and the oak represents his carving career as well.
Other beers guests will be able to try include a Blonde and some single hopped beers, a beer made with Australian hops, plus a mild as Pete loved this style. We also hope to get a Champion Beer of Great Britain to represent his success with Alfie's Revenge.
Landlady Louise Treseder said: "We always look for new, interesting and unusual beers to showcase at this event, and many of them won't have been available in Cornwall before. Pete was really passionate and enthusiastic about the future for British microbreweries, and I think the variety and quality of the selection we'll have at this event would have made him very happy indeed."
In other news, we have appointed a new Head Brewer to continue Pete's legacy of world-class brewing here at Trevaunance Cove. We'll be sharing more details of this exciting news with you very soon!