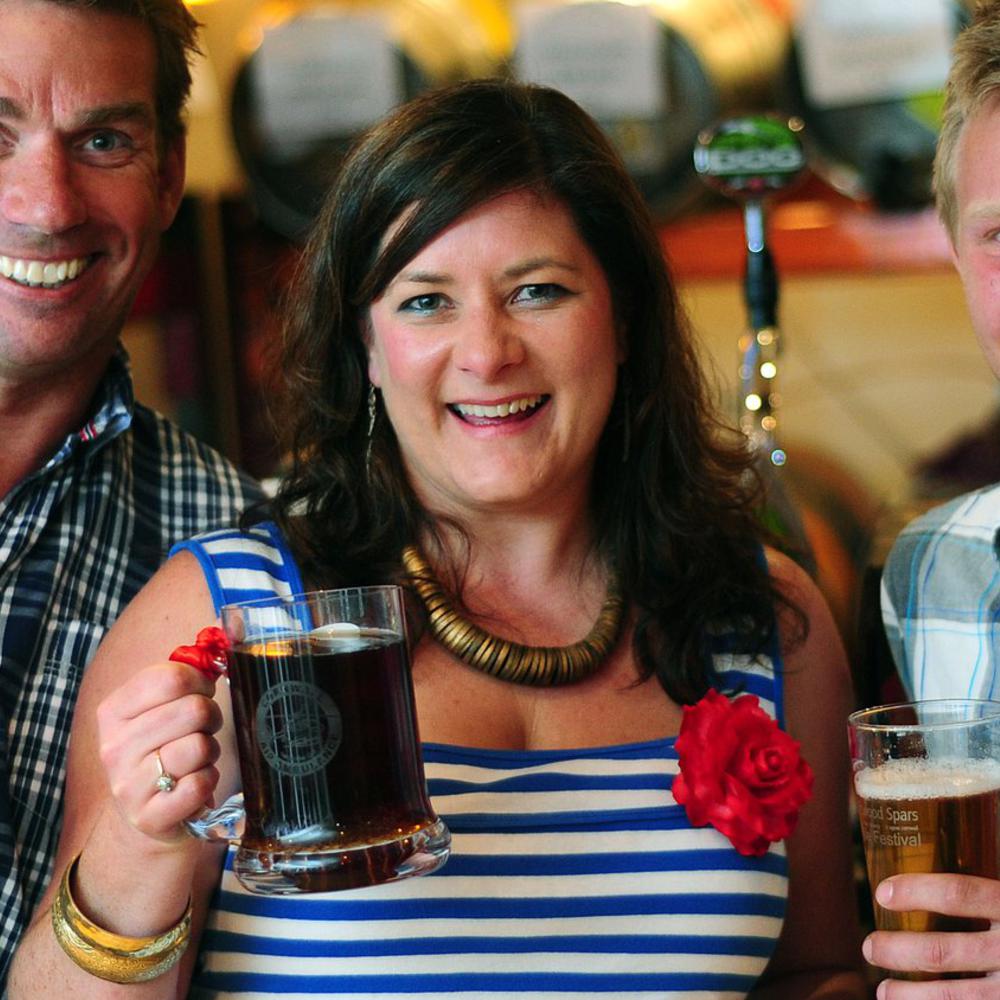 01 Feb

After Work Drinks

Now Dry January is just a distant and painful memory, we decided it was time to get a round in! Here's a little insight into after work drinks at The Drifty, where we love to support our local breweries, cider makers, wineries and distilleries. As you can see we are a discerning bunch of community-minded boozers…

Louise, Landlady – Lou's Brew (of course!), The Driftwood Spars Brewery

Our Landlady loves her light hoppy beers, and this was brewed specially for her right here in the cove. Unsurprisingly it's her drink of choice on the rare occasions she has time to indulge in a pint or two.

Claire, Bar Manager – Dark & Stormy with Rathlee Rum

The classic Dark & Stormy is Claire's tipple of choice of an evening, and ever since discovering Rathlee's Rum she hasn't looked back. Distilled in Latin America then blended here in Cornwall with the purest local water, Rathlee Rum has a distinctive warm peppery finish which gives those cocktails an extra-special kick…

Patrick, Chef – Alfie's Revenge, The Driftwood Spars Brewery

Patrick is a fan of big and bold flavours, so Alfie's is his perfect pint. Named after a stuffed red squirrel that used to live in the Driftwood Spars bar, Alfie's is a rich ale with a deep polished red colour. It has a distinctive malt flavour with chocolate and biscuit notes.

Lily, Weddings & Events Coordinator – Tarquin's Yeghes Da Gin & Tonic

Lily loves a G&T, but her latest obsession is a cut above the rest. The limited edition Yeghes Da is an infusion of foraged elderflower and pink grapefruit made by one of our all-time favourite local distilleries, Tarquin's. This is the ultimate refreshing drink to enjoy in the sunshine after a busy day planning weddings here at the pub.

Keith, General Manager – Suicyder, Bearded Brewery

Our Keith is rather partial to a cider, and his current favourite is made a short drive up the line in Saint Mawgan near Newquay. Rob and Mark at The Bearded Brewery craft a selection of fine Cornish ciders and their signature blend is a summer beer garden favourite.

Do you have a favourite locally made drink we haven't tried yet? Give us a shout and you never know, we could be serving it here at The Drifty ready for summer!