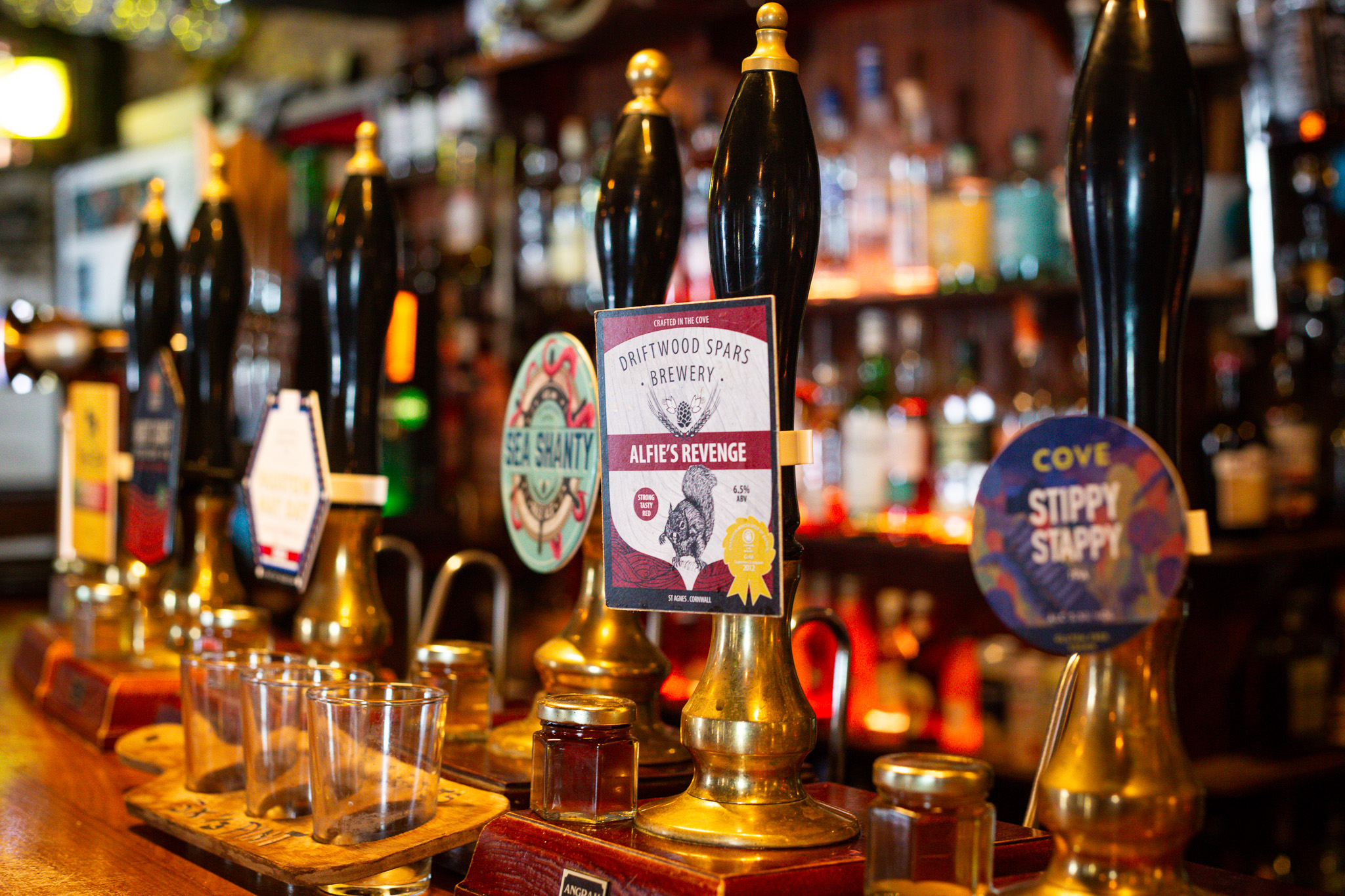 06 Oct

Join us for spooky fun on All Hallows' Weekend!

Over the last weekend of October, from Friday 27th – Sunday 29th October, join us for a whole host of spooky, cosy and fun-filled events, including movie screenings, live music, fancy dress and comedy at our All Hallows' Weekend! We'll also have a prize for the best pumpkin carving – for details on how to enter see below.

We'll have special guest beers on the bar all weekend, as well as our delicious seasonal menu, which is packed full of dishes inspired by fresh, local produce. We'll also have some spooky specials available throughout the weekend too.

Our menu is served daily from 12-2:30 pm for lunch and 6-9 pm for dinner. On Sunday we'll be serving our irresistible roast menu, 12-8pm. We advise booking ahead if you plan to dine with us.
Weekend events: 
Friday evening: Enjoy music from blues and rock ensemble The Blue Steelers from 9.30pm onwards. No ticket required, just pop into the pub and enjoy! 
Saturday night: We'll have Comedy on Tap headlined by Jarred Christmas! Sizzling with originality, Jarred will take us on a hilarious thrill ride of laughs and gasps with an edge of anger that manifests itself in his incredible rants against the small things in our lives. Get tickets for his show on our events page. 
Across the weekend: We'll be showing spooky and scary movies in our top galley room with a big screen, popcorn, hot chocolates and special guest beers on our bar. No need to book tickets for the films – they're free to attend when you purchase refreshments. 
Times and ratings for our movie screenings are listed here: 
Fancy dress fun!
Our staff will be donning some spooky costumes for the weekend – let us know who you think is dressed best… (Maybe they'll get a prize!) We're also encouraging our lovely patrons to come in costume if the mood takes you… Appropriate attire only please! 
Win a prize with your pumpkin carving! 
Bring along your pre-carved pumpkins and drop them off at our Crib Shack, where we'll be showcasing them for visitors. The best pumpkin carving will be chosen by our Landlady Lou… and will win a voucher to be spent in the pub.
We look forward to seeing you at the end of October!