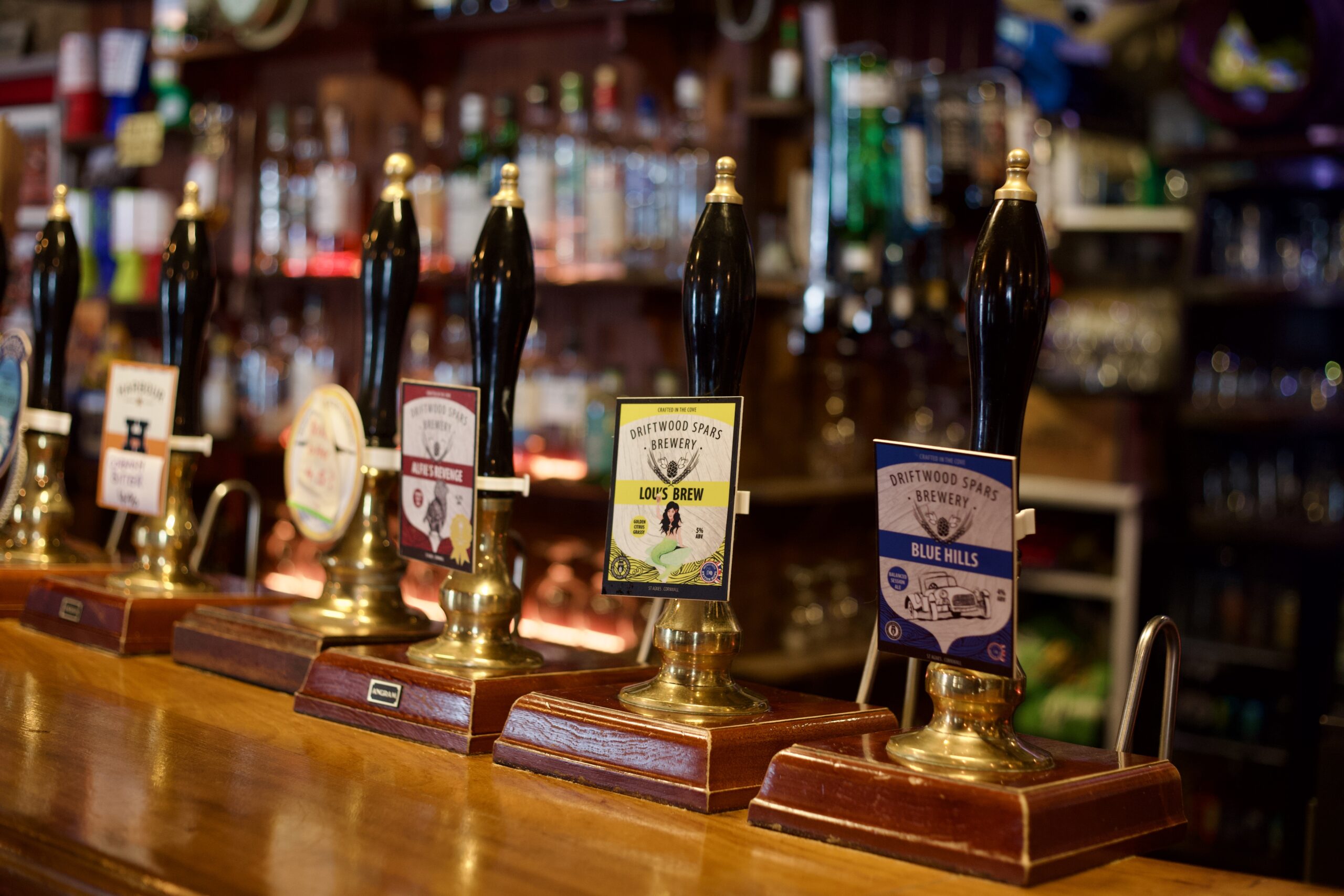 20 Feb

Our tiny Cornish cove is playing host to the UK's up and coming comedy talent.

Visitors to us here at The Driftwood Spars in Trevaunance Cove are in for a barrel of laughs this year, with a line-up of top comedy acts planned to grace the boards of our historic brewpub.

This new generation of comedy talent descends on the north Cornish coast fresh from the Edinburgh Fringe, Live at the Apollo, and TV appearances alongside the likes of Frankie Boyle, Russell Howard and Dara O'Briain.

The series of performances scheduled throughout 2023 and collectively known as Comedy on Tap, compliments the pub's busy live music schedule, popular murder mystery nights, food and drink events, and open mic sessions.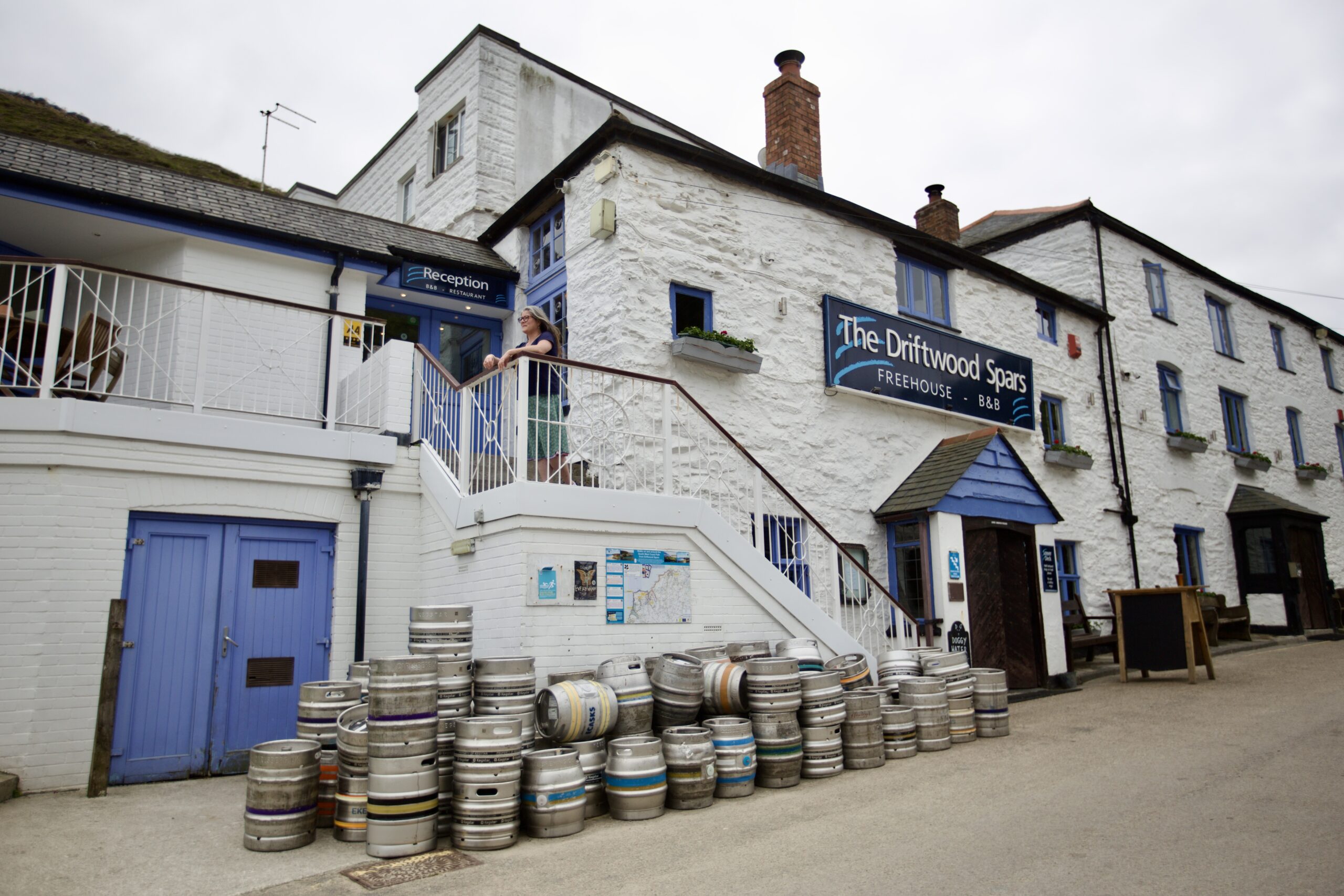 We recently welcomed Nathan Caton in February; Nathan has previously appeared on Live at the Apollo, Mock The Week, and Russell Howard's Good News.
During his visit to us here at Trevaunance Cove, Nathan also tried his hand at brewing, working alongside The Driftwood Spars Brewery team to craft his very own beer which will later be sold here in the pub!
Another of the highlights this year will be Britain's Got Talent Runner Up, 23-year-old Jack Carroll, who will perform as part of our upcoming Barrel of Laughs Comedy and Beer Festival taking place here at the pub over the weekend 10th – 12th March.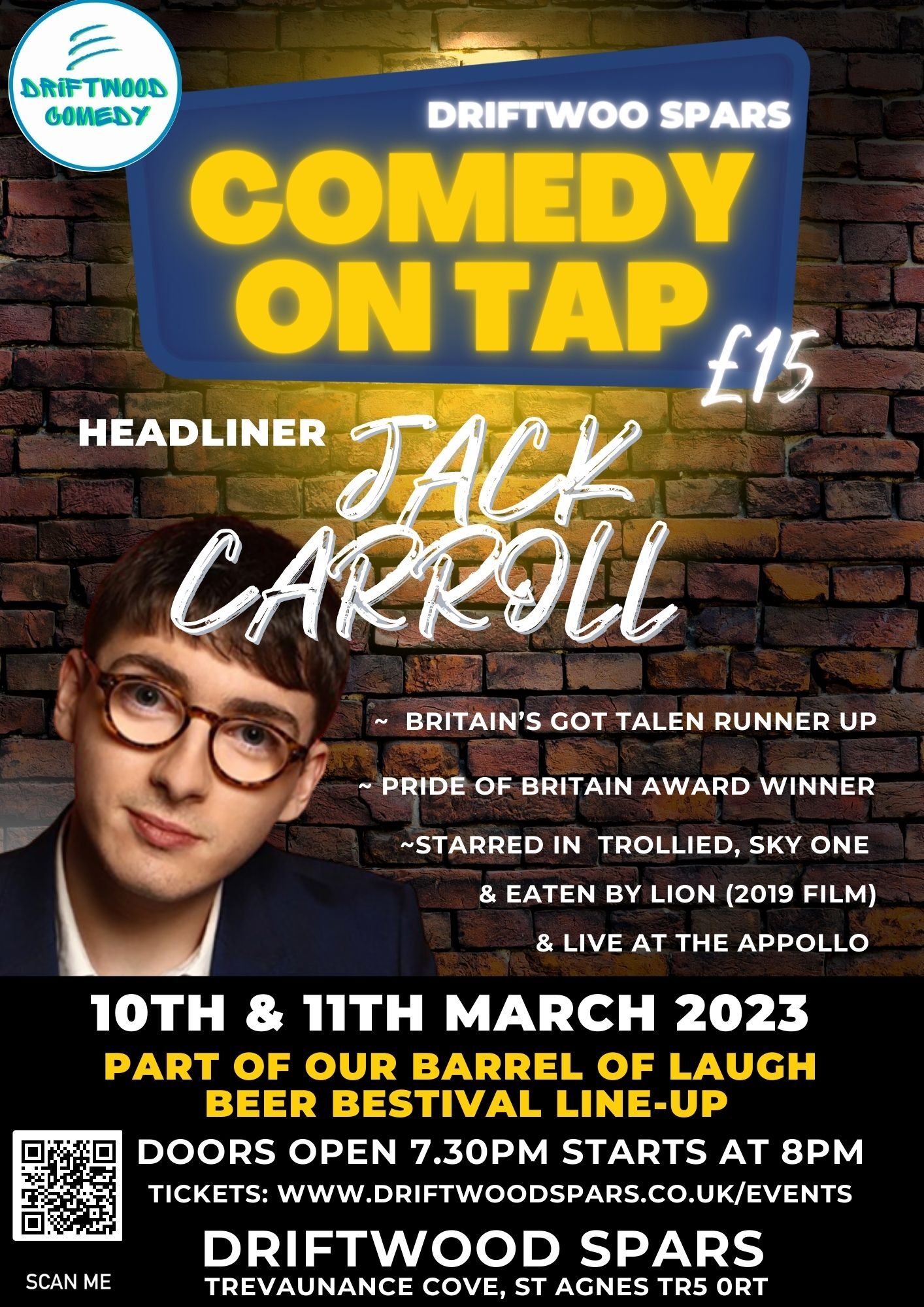 The event, described as a 'pint-sized festival of fresh comedy, handcrafted beer, upbeat music and great pub food on the Cornish coast,' will be brought to a close by Ed Rowe, AKA Kernow King, who is performing on Sunday 12th March.
Other comedians booked to appear during 2023 include Freddy Quinne and Harriet Dyer, with more due to be announced soon.
Our wonderful General Manager Keith Tyack explained the aim was to create an alternative comedy venue where people can relax and also enjoy great food and drink, or make a night of it with a stay in one of the pub's 15 bedrooms.
He said: "It's been a tough few years, with Covid and now the cost of living crisis. A little bit of light relief is desperately needed! We're always up for having a laugh here at The Driftwood – anyone who's been to one of our pantos will agree – and so the idea of Comedy on Tap was born."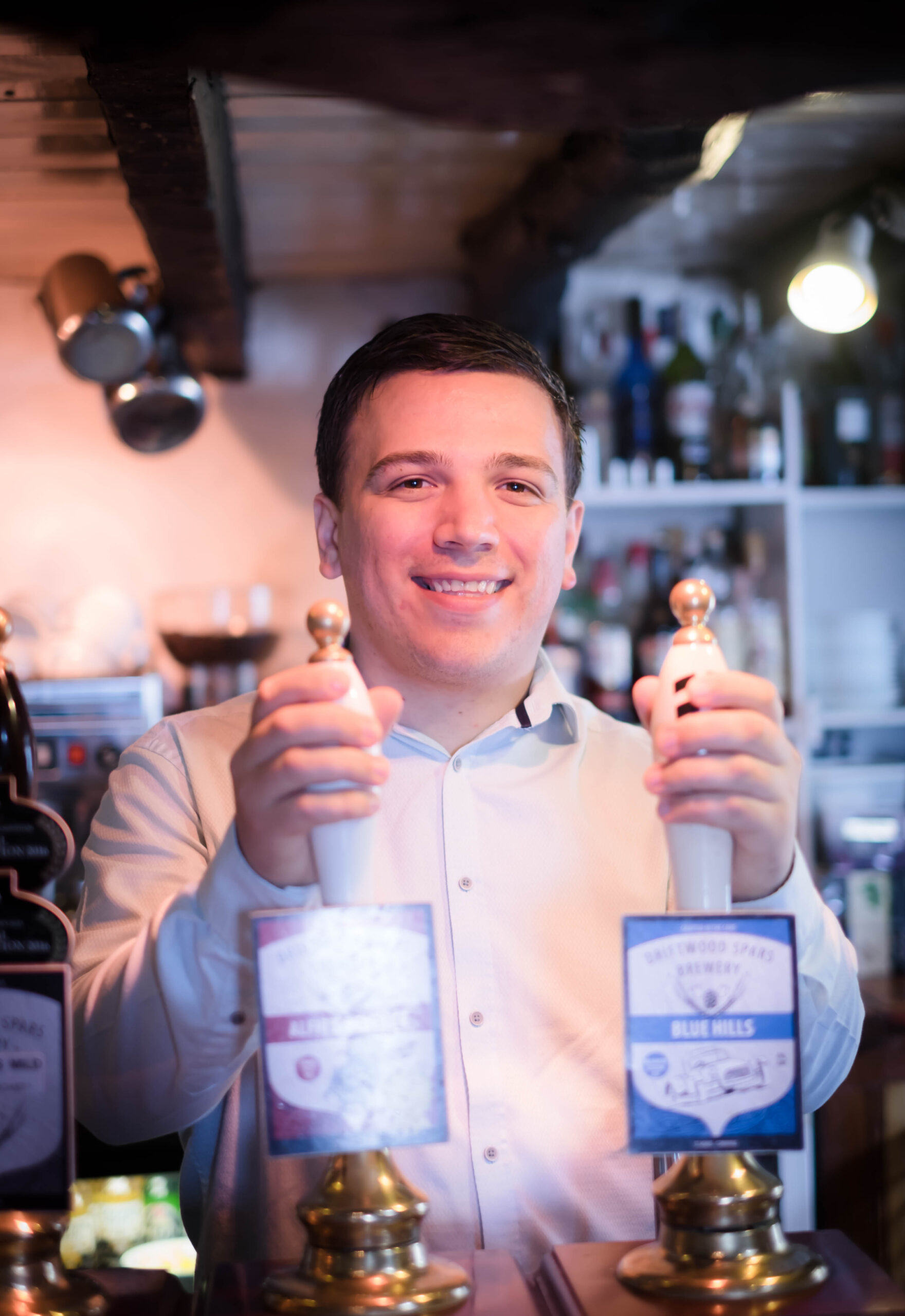 Landlady Lou added: "Tickets are £15, parking is free, and people can combine it with a simple pint in the pub, a pre-performance dinner, or an overnight stay. We've had a great response and ticket are flying out for performances throughout the year." 
For more information or to book tickets, go to our events page or sign up to our newsletter to be the first to know all about our upcoming shows.