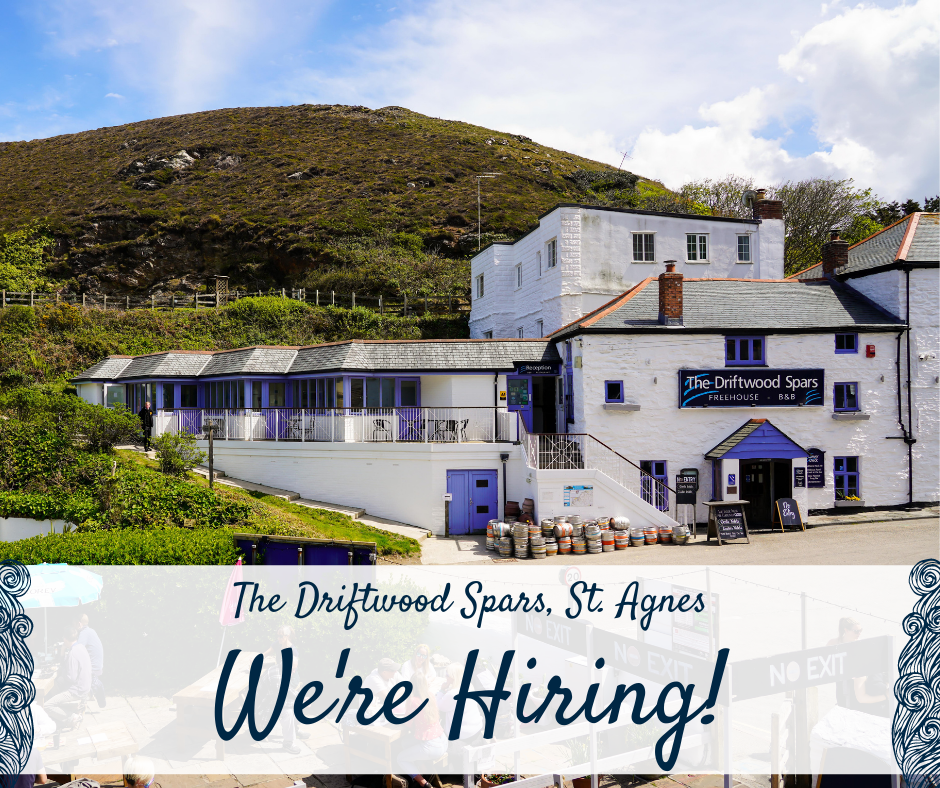 23 Sep

We're Hiring!

Come and join our fantastic team in St. Agnes. We have opportunities open for:
Front of House staff
Senior CDP/Junior Sous chef
Receptionist
Bar staff with cellar experience
You'll join a busy and motivated team working the restaurant and pub bars. Gain experience delivering functions, weddings, parties and gigs!
You'll also get the chance to pull shifts at our Crib Shack and the pop-up bar within our new cliffside garden.
If you're interested in what we do over at The Driftwood Spars Brewery, we can arrange brew days as part of your training. We're also keen to help you progress your career, offering you the chance to do a licensing course or barista training.
What other perks do we offer?
As staff you get free parking and as a pub customer you'll get:
10% staff discount alcoholic drinks & ice cream
50% off food and coffee for you and a friend
You'll also get the opportunity to hang out with Mouse the pub cat (the ultimate boss at the Driftwood!). We offer thorough training and operate a Covid safe environment.
Interested? 
Check out our Jobs page.
Please call 01872 552428 or email manager@driftwoodspars.co.uk for further information or send us your CV and perhaps throw in a few words why you think you would be the right person to join our happy hardworking team.