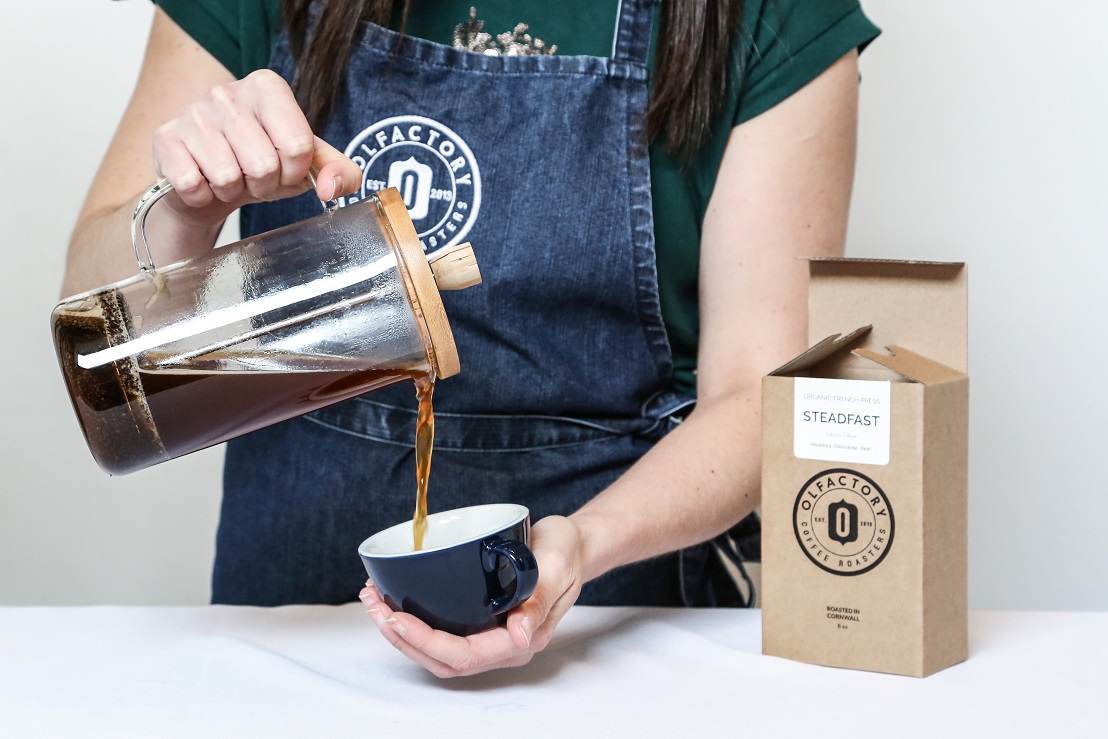 09 Dec

Why we Love… Olfactory Coffee

We get a lot of compliments on our coffee here at The Driftwood, to which we proudly respond that it's roasted just a few miles away in Penryn. We tested a lot of coffee when choosing a supplier (we got A LOT done that day!) but Olfactory Coffee Roasters were the stand-out winner, not just for their great coffee but also for their company ethos. Here's why…

Olfactory Coffee was founded in 2013 with the aim of bringing the best seasonal, speciality beans back here to Cornwall to roast. The founders are passionate about best practice when it comes to sourcing and roasting coffee, beginning with strong relationships with sustainable growers and ethical green bean brokers.
Transparency about the sourcing of the coffee is really important to Olfactory, and during normal times they operate an open door policy at their roastery in Old Brewery Yard, Penryn, for anyone who wants to come and learn more about the origin and processes behind their unique coffees.
Once batches of distinctive coffee beans have found their way to the roastery from as far afield as Kenya, Brazil, Guatemala and Peru, the team experiment with them, sampling and exploring their flavour profiles to decide on the best roast for each individual batch. This approach is designed to bring out the very best flavour, unique character, and sweetness.
It's that meticulous, handcrafted approach to each batch which makes Olfactory Coffee so special – something our brewers across the road at The Driftwood Spars Brewery can certainly associate with.
There's one more thing we have to mention though, and that is Olfactory's wonderful Hot Chocolate, Smält. Using chocolate buttons rather than powder, this produces an indulgent, super-rich proper hot chocolate which is so delicious we have to keep the team on low rations – otherwise our poor customers would never get any!