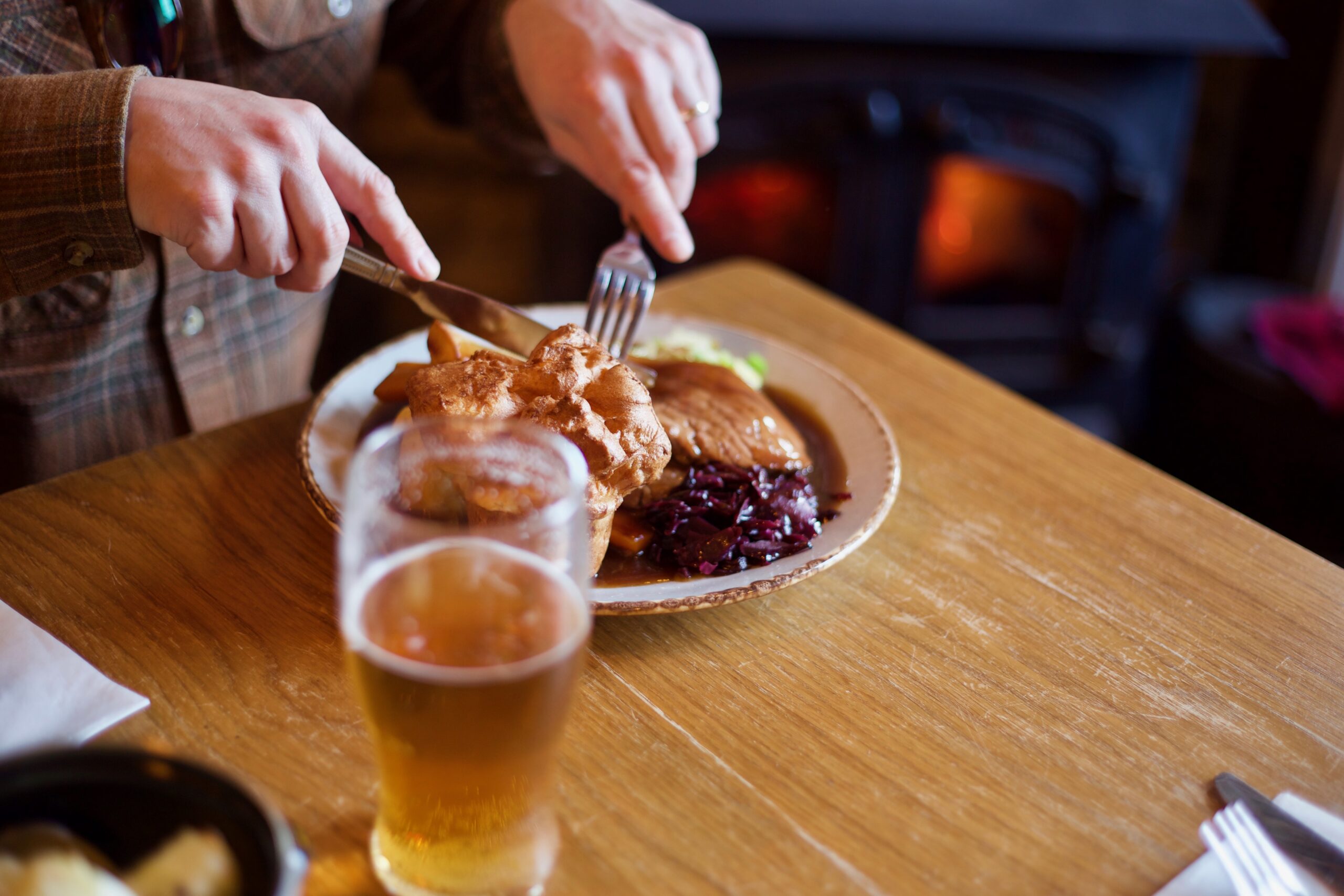 11 Nov

Why We Love… Philip Warren Butchers

It's a measure of how seriously we take our food, and our local sourcing, that we've been loyal customers of Philip Warren Butchers for many years. Based in Launceston, North Cornwall, Philip Warren are the go-to butchers for Michelin starred restaurants and 5* hotels across Cornwall and beyond. Our humble pub food may lack those embellishments, but our standards of quality and provenance are just the same!

Here at The Driftwood Spars, Sunday Roasts are a sacrosanct weekly event. We love nothing better than seeing you all arrive with your muddy boots and tired hounds with that look of eager anticipation as you settle down in your favourite cosy spot. 

A freshly-pulled pint arrives first, followed by a plate piled high with an array of seasonal local veg and your choice of beef, pork or veggie roast, all served with lashings of deeply delicious gravy (gluten free versions of all our roasts are available too – just ask). Bliss!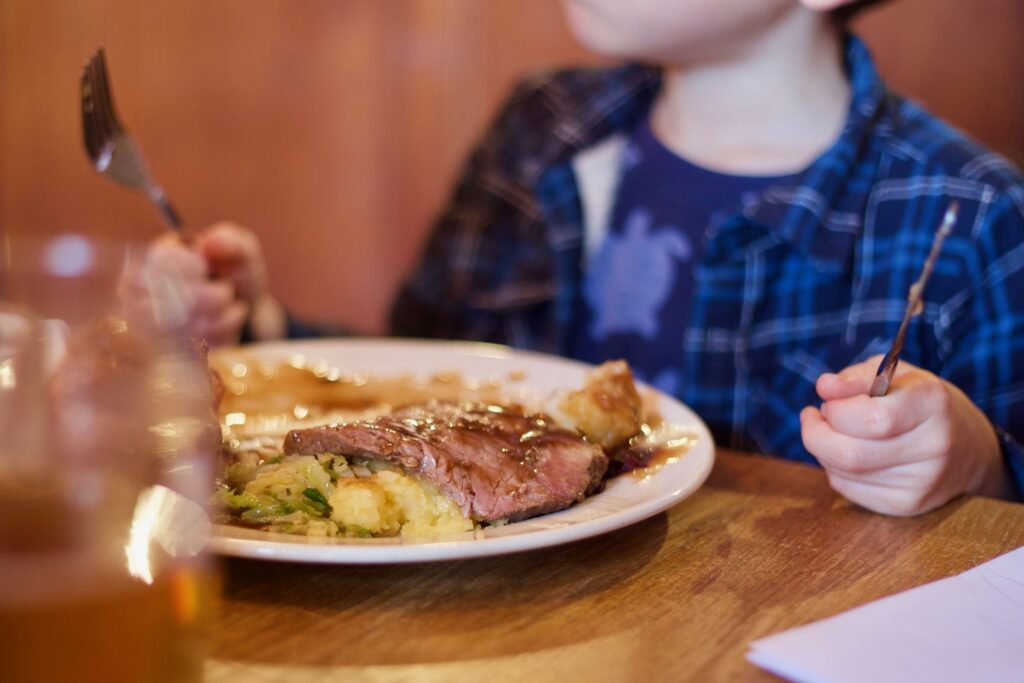 We get our topside of beef (traditionally dry-aged before it reaches us) and shoulder of pork (which we slow-roast overnight) from Philip Warren each week. The family business began in 1880 and is both a farming and butchery operation, so they really do know the journey of their meat from field to table.
There are two family farms – one on the top of Bodmin Moor where British breeds of cattle can winter outside all year round, and another in the Tamar valley where the pasture is rich and perfect for finishing cattle. However, this nationally-regarded butcher also works with partner farms in the South West where native breeds of cattle are also grass-fed on lush pastures all year, and pigs are reared outdoors in low density farms or smallholdings, resulting in slow and natural growth.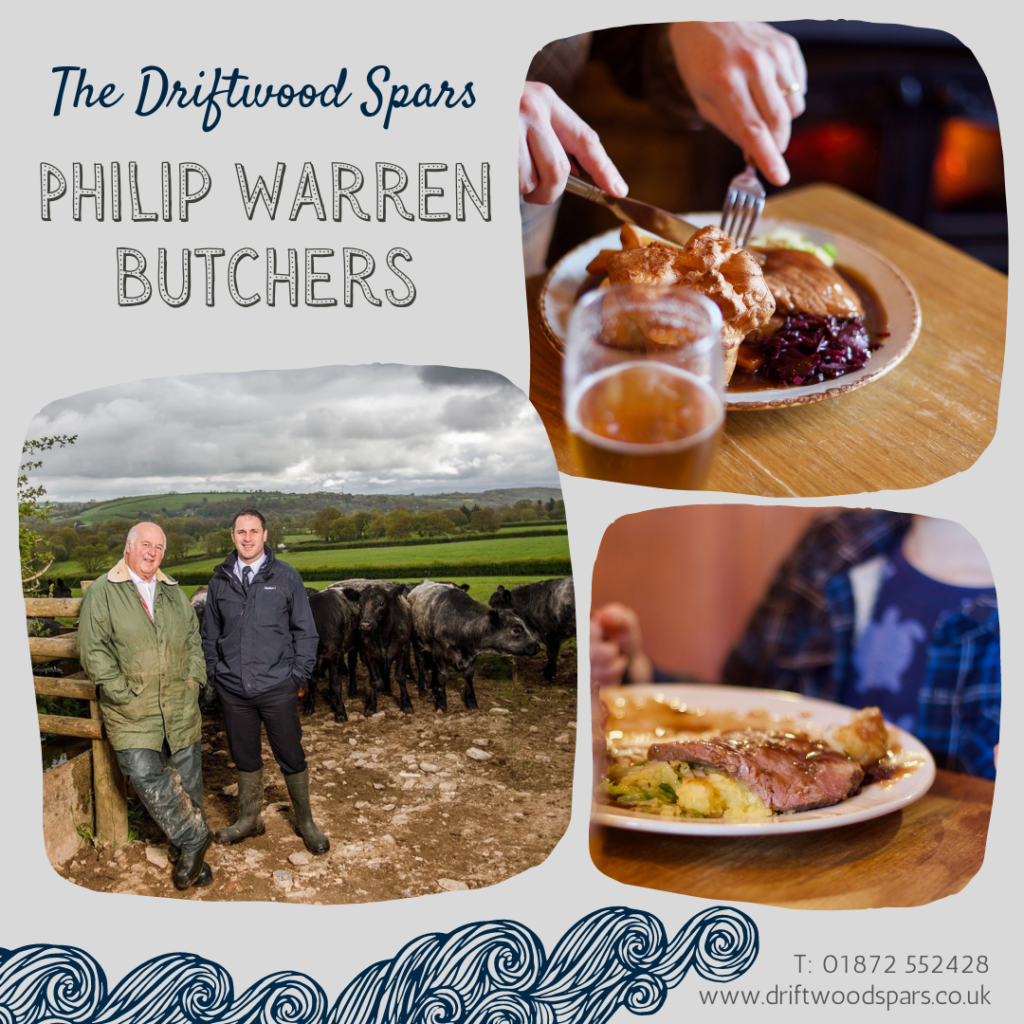 Whose of you who enjoy our roasts regular know that the quality is consistently excellent and, when enjoying our own post-work Sunday pint we rest safe in the knowledge that the meat we serve is local and non-intensively farmed. Philip Warren are also our go-to supplier for delicious beef burgers and steaks; we really do like to treat you here at The Driftwood!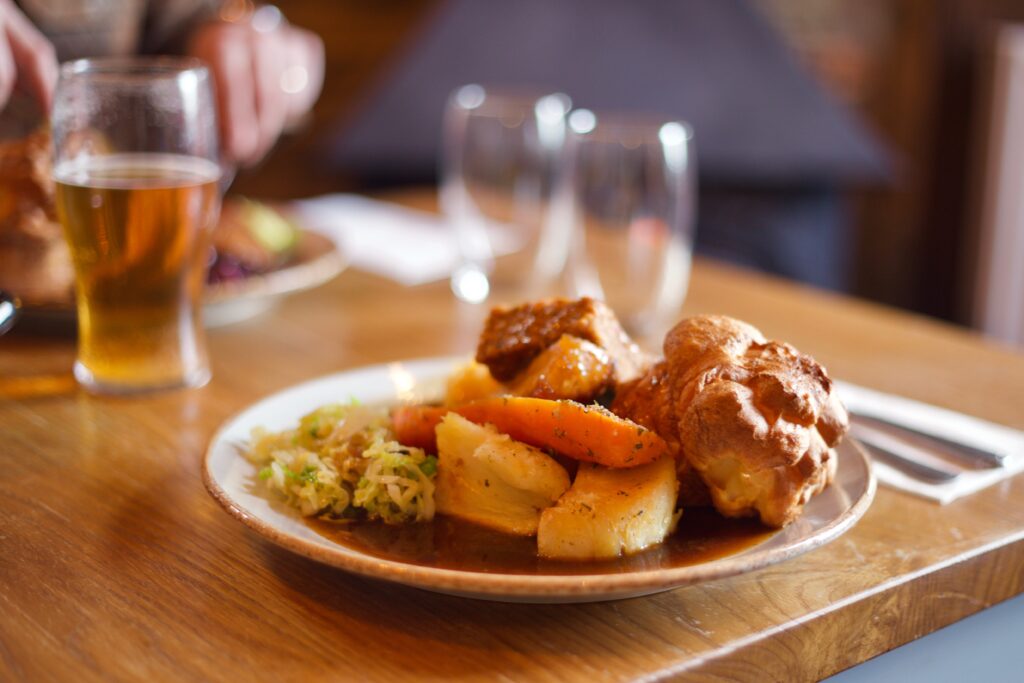 We offer a tasty vegan roast every Sunday too. We consciously consider our use of meat as part of our ongoing sustainability project, and believe that we're doing the right thing by sourcing the highest quality, local and traditionally farmed meats for the weekly treat that is Sunday lunch.