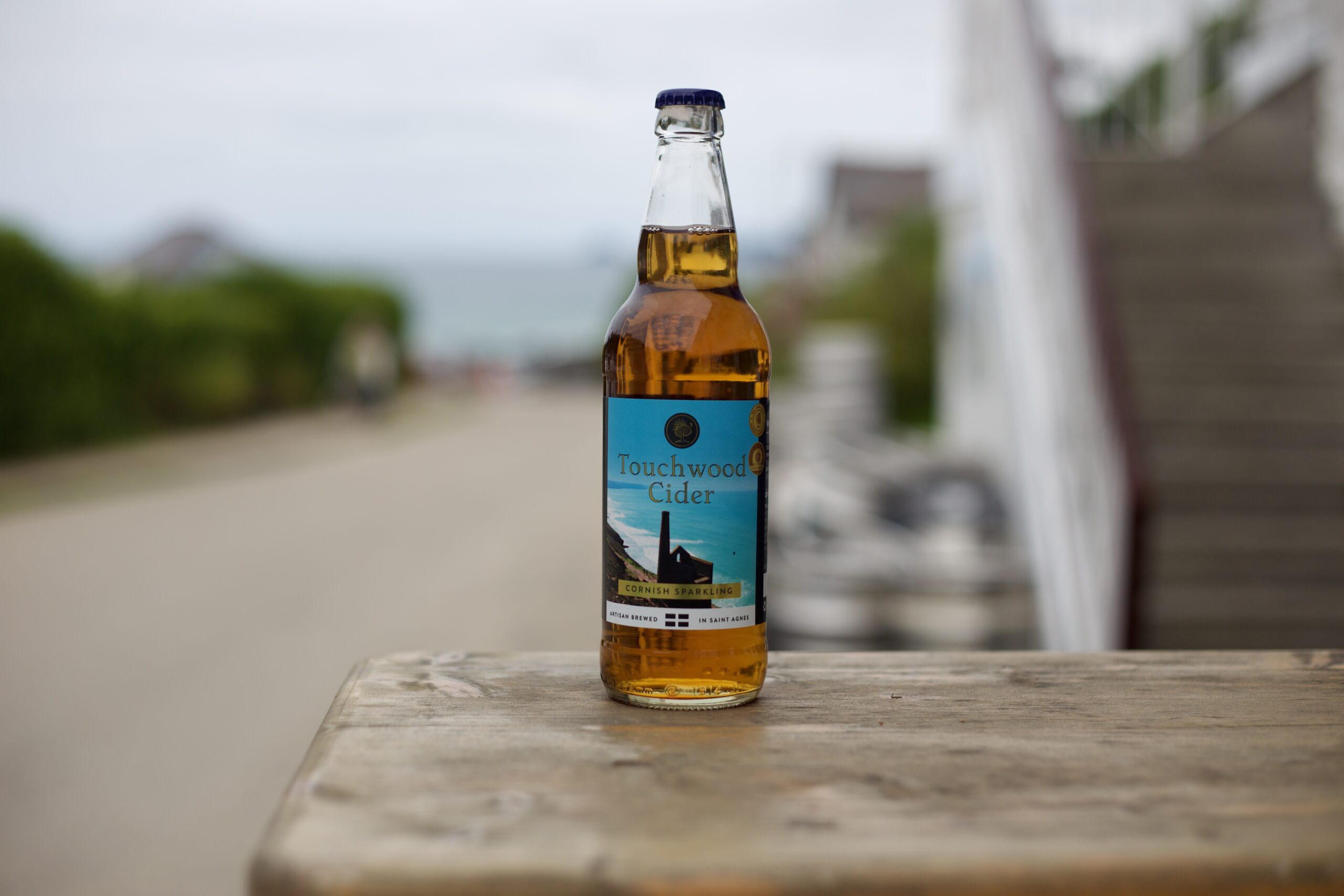 01 Aug

Why We Love… Touchwood Cider

Here at The Drifty, we love to champion and support our local suppliers. We've selected them with care, making sure they're both as local as possible and that they share our stance when it comes to sustainability and minimising environmental impact. In the latest in our 'Why We Love…' blog series, we're celebrating Touchwood Cider. 

Next time you visit us in the pub, why not try Touchwood's Cornish Sparkling. It's a bright, lightly sparkling medium sweet cider, made from 100% Cornish apple juice, which is produced locally with apples grown just down the road in Mithian.
Not only is this cider delicious, we love the story behind it. It was originally born out of a larger, long term ecological project to reinstate apple growing in Cornwall. In 1984, Cornwall County Council introduced a scheme to reinstate and save old varieties of Cornish apples. Touchwood's Owner, Nigel Smith, came to Woodlands Farm in Mithian the same year and decided to reinstate the old, unused cider-making equipment on the farm, returning it to its former glory and producing traditionally made Cornish cider once again.
Nigel started planting 30 different varieties of apples in his orchards. Fruit orchards are a fantastic place for increasing biodiversity and provide havens for local wildlife.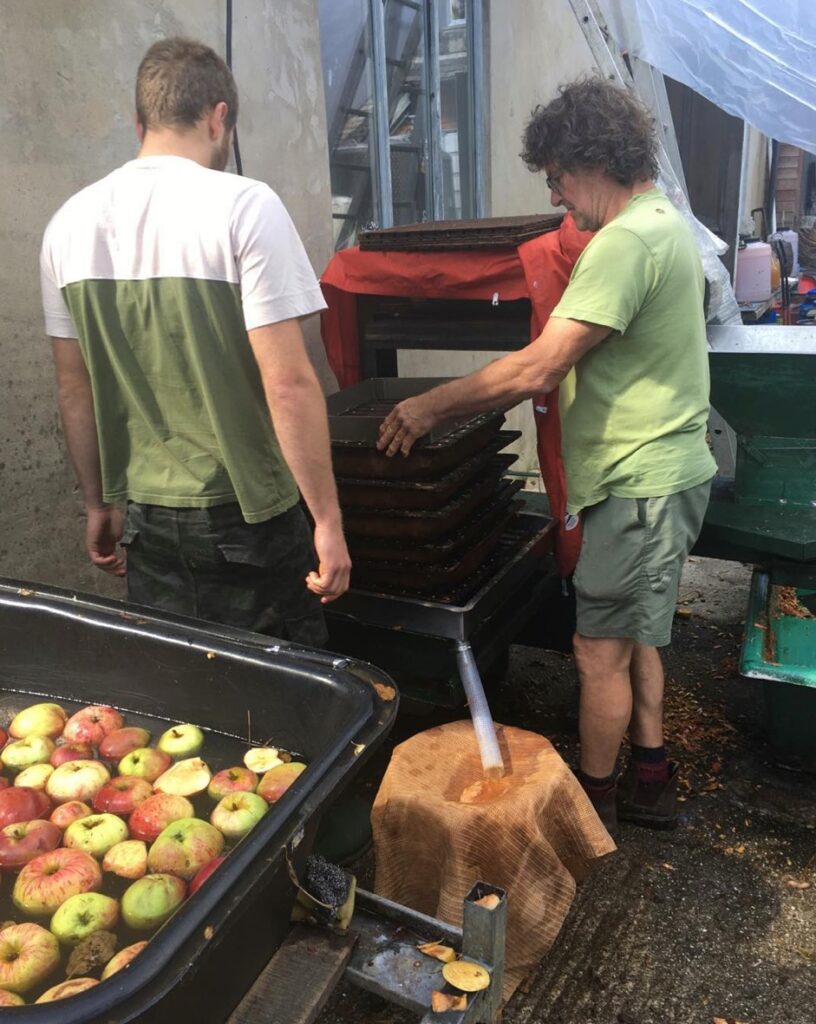 Now a small family-run business, Touchwood produces quality drinks naturally and without the use of added preservatives. To create their delicious handmade cider, their apples are all picked, crushed and pressed traditionally. Only natural yeasts are used to ferment the apple juice, which is then racked and matured for over 12 months, before sugar is added. They use no added fertiliser or pesticides in the orchards, and no sulphites are added in production. All their drinks are vegan friendly.
Touchwood Cider won a 'CAMRA' Cornwall gold award in 2017, and the Gold Championship Award at the Royal Cornwall Show in 2018.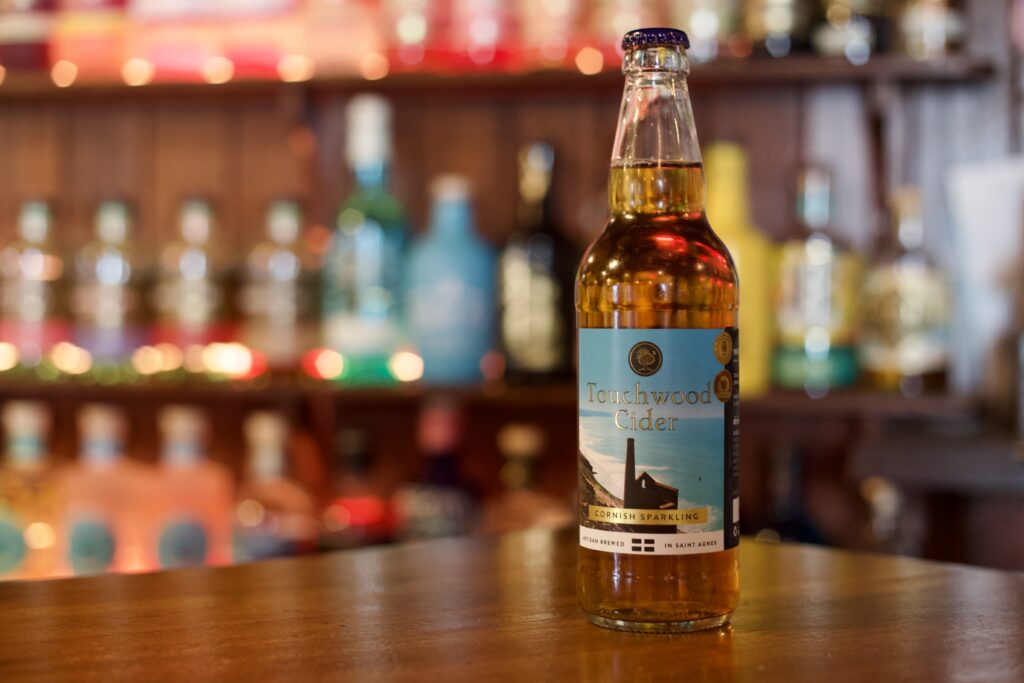 Try their award-winning cider for yourself! Grab yourself a bottle of Touchwood Cider in our pub or buy a few bottles at the Driftwood Spars Brewery shop across the road.