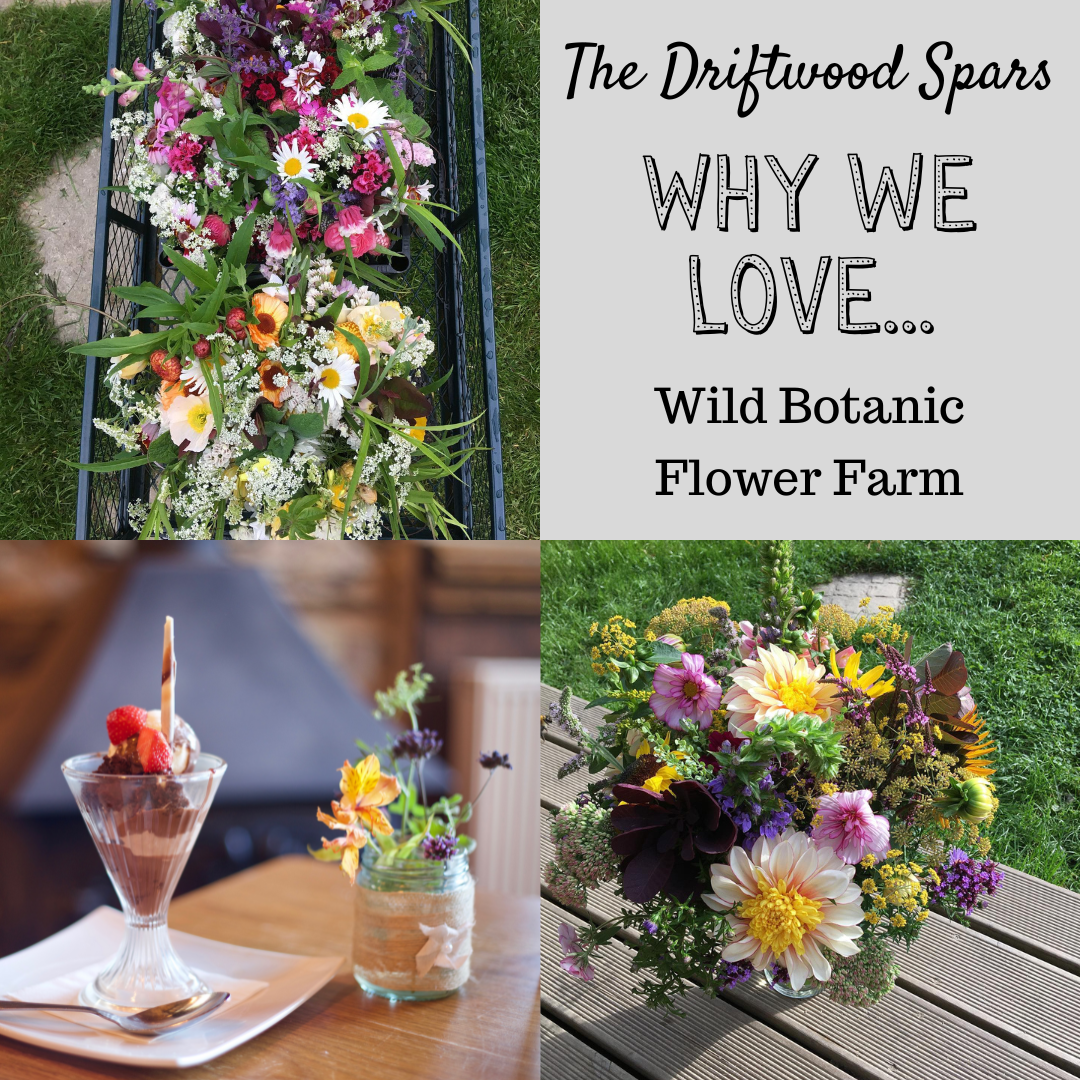 31 May

Why We Love… Wild Botanic Flower Farm

We take great delight in hand-picking our suppliers, making sure they're both as local as possible and that they share our ethos when it comes to sustainability and minimising environmental impact.

Our wonderful Landlady, Louise Treseder, studied Rural Environmental Studies at Wye College, Kent and then went on to gain an MA in Tourism & Social Responsibility, so running a sustainable business has always been at the heart of her approach at The Driftwood Spars.

We were very glad to find Wild Botanic Flower Farm to supply us with fresh flowers for the pub each week. Not only do their environmental credentials tick all these boxes for us, but their blooms smell and look amazing!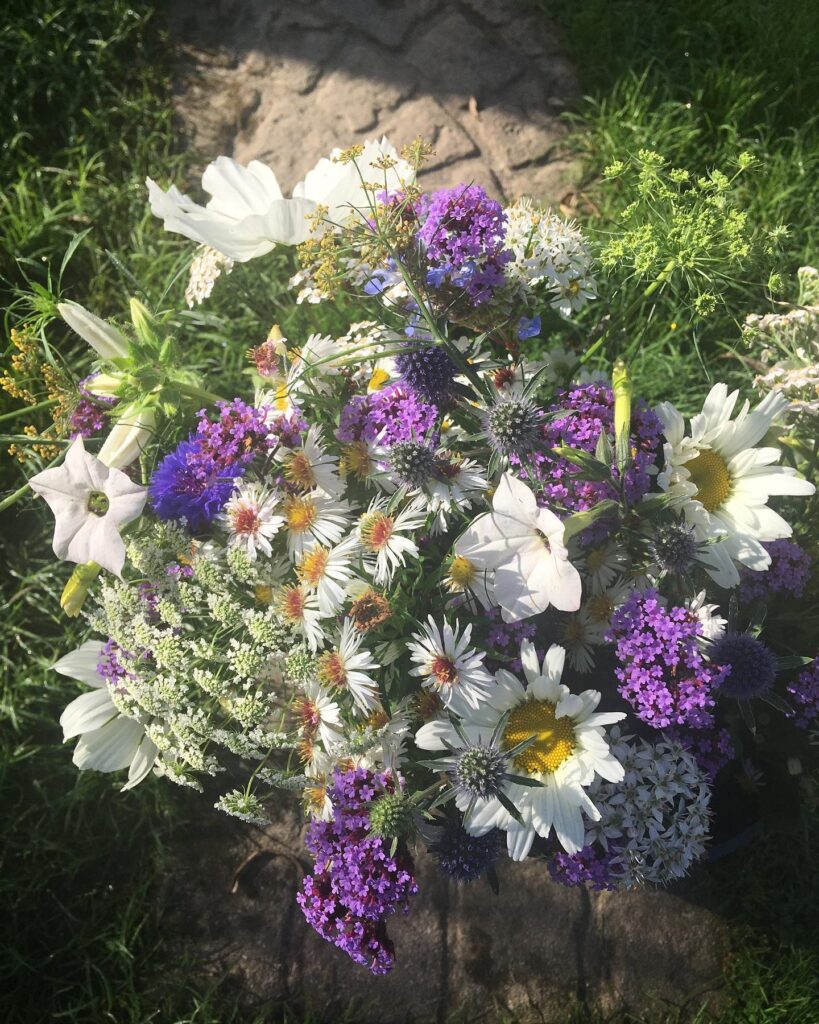 Wild Botanic produce naturally grown cottage garden cut flowers using chemical free methods from their farm near Porthtowan in Cornwall. Clare and Bryn set up Wild Botanic 10 years ago when they bought the land, but this had been their dream since meeting at Agricultural college over 20 years ago. They now run it as a family business, with help from their teenage son Logan and sustainability and caring for the environment is key to how they run their flower farm.
As Clare explains: "Right from the beginning it was a question of 'What can we grow which will benefit the local wildlife?' So we choose flowers due to our interest in pollinating species.
Our land is very wet half the year so we created raised beds. Keeping our impact on the area to a minimum we started to grow mainly Perennials which come back year on year. People donated their old plant pots and trays which we gladly reuse along with recycled jam jars for the flowers. Our compost has always been peat free and we grow without chemicals and keep plastic to a minimum."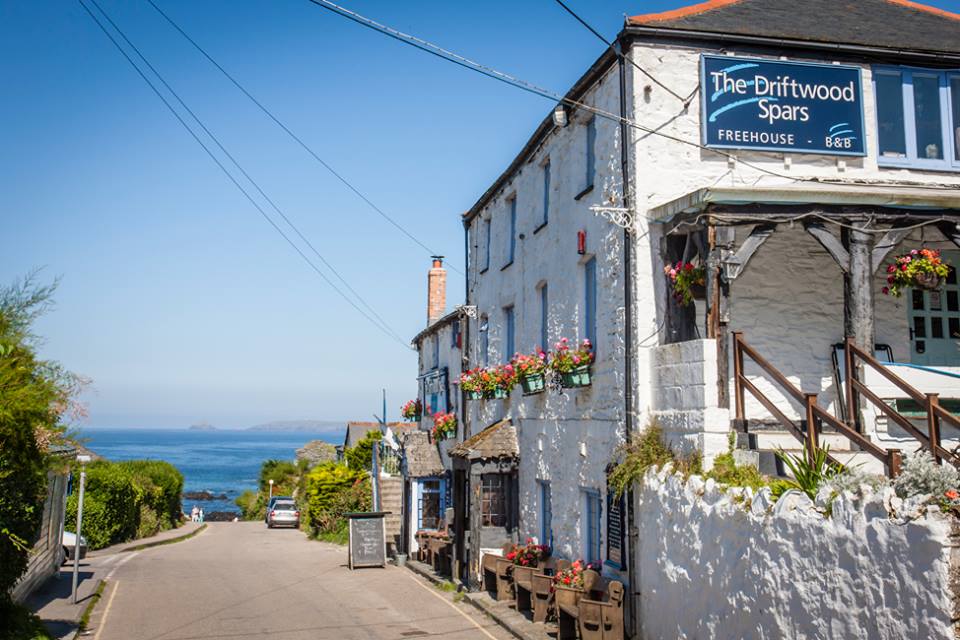 We get a delivery of flowers from Wild Botanic Flower Farm every Friday. As they're grown just down the road at Porthtowan, they arrive to us very fresh and the delivery mileage is incredibly low. They're delivered in buckets, ensuring that there's no unnecessary plastic wrapping or needless packaging waste. The flowers have been picked either fresh that morning or the previous day.
You'll spot the floral displays on our restaurant tables; we distribute them around the pub as much as possible. Wild Botanic keeps things very seasonal, so our flower selection changes every week depending on what's in bloom. Some weeks we have sweet william or iris, others dahlias or sweet peas.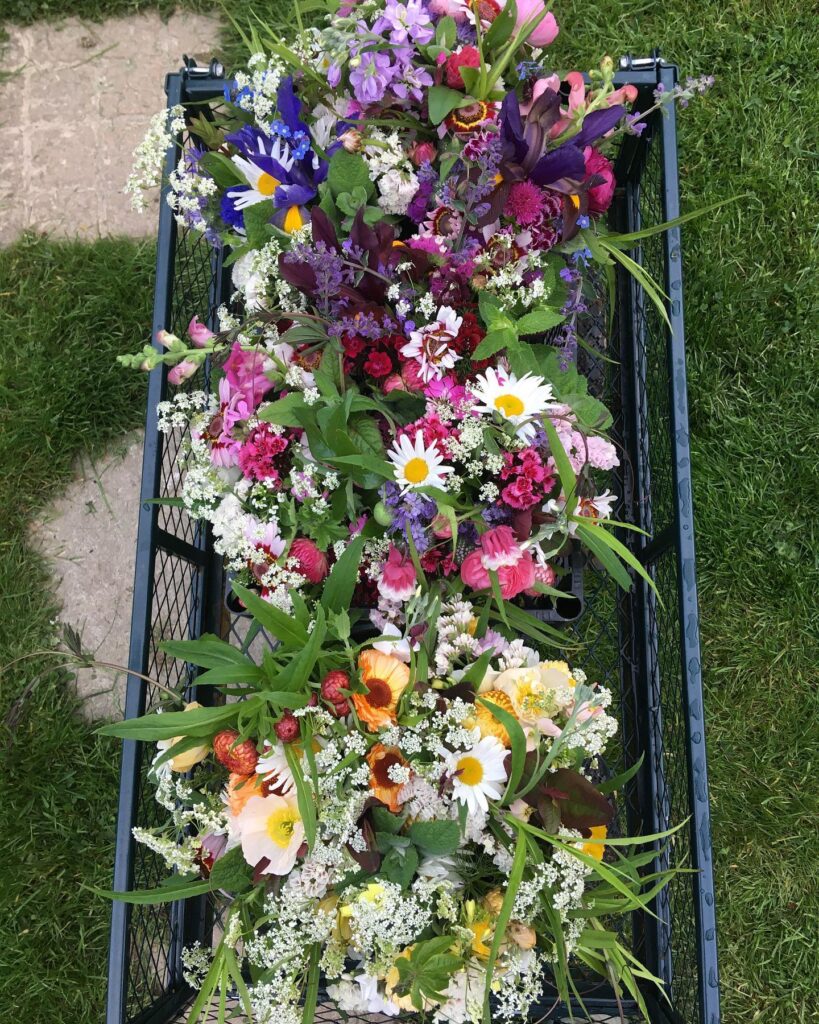 Clare and Bryn focus on supplying their beautiful blooms to local businesses and supporting their local environment to thrive:
"Our aim is to supply cut flowers and plants to pubs, restaurants, holiday homes and our local community within a 5 miles locality to keep our carbon footprint to a minimum and we have planted over 6000 native trees to aid this.
In the past few years we have noticed a significant increase in biodiversity here since we've created habitats including key bird species like a hobby, water rail, willow warbler, a rare bedstraw moth and evidence of harvest mice amongst the willow coppice, the list goes on….
The business has grown into a nursery for plants and we now sell plants for pollinators ranging from sedums, herbs, wild flowers and trees."
As Lou says: "Our customers absolutely love the Wild Botanic Farm Flowers in the pub and we use them for as long as possible during the growing season. They smell amazing and last really well because they are so fresh."
Pop down to the pub and enjoy these beautiful blooms for yourself!