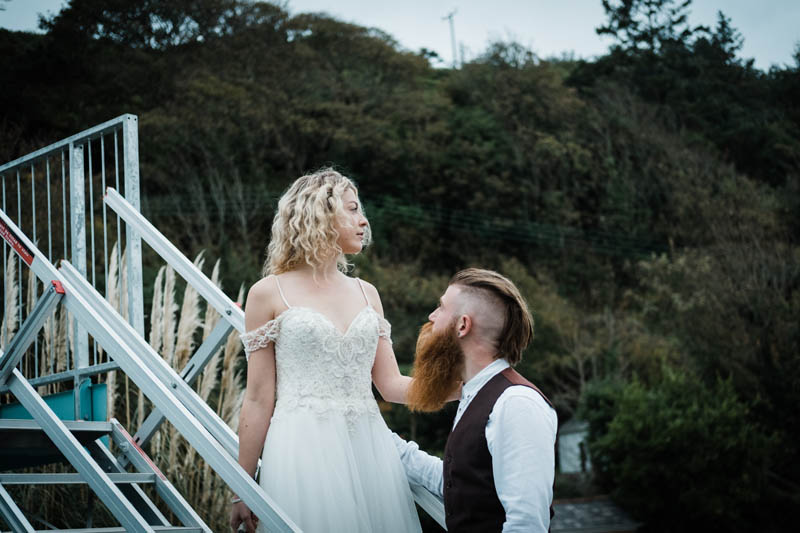 22 Aug

Your Natural Wedding: Starting to plan a sustainable event

Here at The Driftwood Spars, we champion sustainable wedding planning. Our aim is to host memorable celebrations, where the natural environment is simply an amazing backdrop – and not negatively affected by your nuptials. We've been a pioneer in this area for a while now, and so thought it was about time we shared some hints and tips for planning fabulous and fun green weddings.

As part of our ambition to become a truly green wedding venue, every year we try and reduce our impact on the environment out of respect for future generations. Two of the most important ways we do that are with our 'choose local' policy (great quality, lower carbon emissions, good for the local economy) and by strongly discouraging single use plastic in any decorations, confetti or wedding favours.

We care very much for our land and sea here on the north Cornish coast, and ask that you help us preserve it for those following in our footsteps.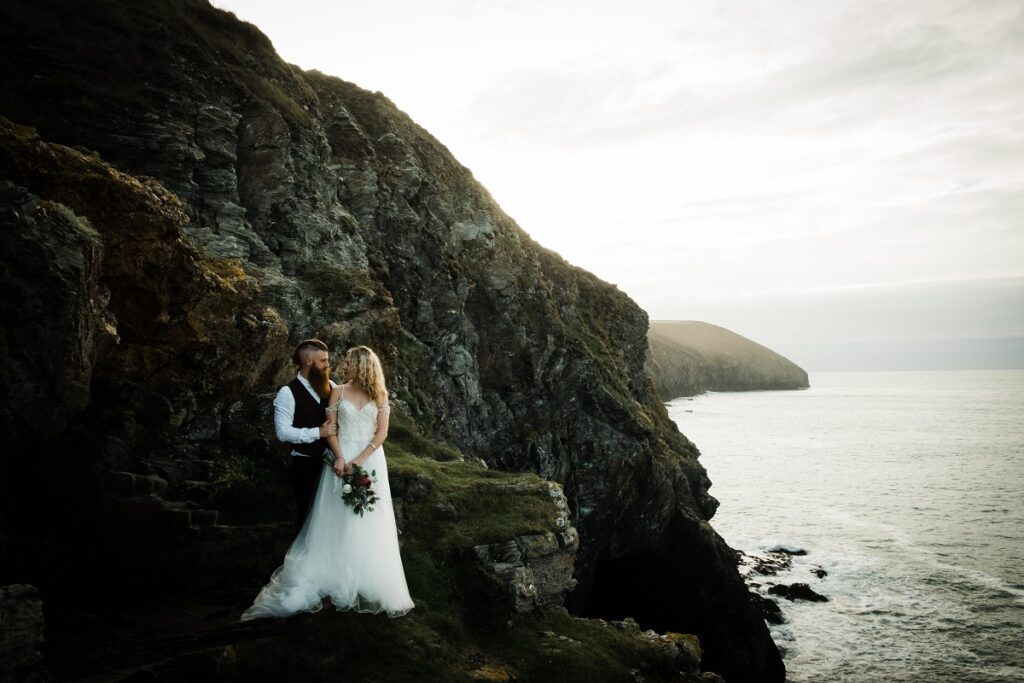 Here's our handy guide for couples at the very beginning of their sustainable wedding journey, sharing some of the things we've learnt over the years.
Choose your eco-friendly wedding venue carefully
Seek out an eco-wedding venue that respects the environment and has clear sustainability policies in place.
A good starting point is finding a place you love near most of your guests, as the biggest carbon footprint of your wedding is likely to be travel (more on that later). Ideally look for a dual ceremony-reception site, as this will cut down on carbon emissions from guest and vendor transportation. You get bonus points if you can host your ceremony and/or reception outside, which cuts down on electricity usage!
Think carefully about the number of guests
A tricky one, we know! But being strict with your guest list reduces waste and the number of guests who need to travel. The benefit of a smaller affair is a lovely, intimate wedding with your nearest and dearest, which can save you money or free up some of your budget to spend on food, drink or a stunning vintage wedding dress.
Choose eco-friendly invites
Of course, everyone needs to know they're invited to the wedding of the year, and what day it's on, and what time, and where it is. But that doesn't require reems of paper…
Emailing your invites means it won't end up in the bin and it can save you a substantial amount of money in materials and postage. Don't think this has to mean boring though! Consider emailing your guests the link to a video, setting up a cool wedding website (using carbon-free hosting of course!) that showcases your theme, or designing an e-card with a picture of both of you. This means that if any guests still want a paper version, you can print one out easily just for them. Another benefit of this is that your guests are already on their emails so there should be no delaying in RSVP'ing to you. Two birds, one stone.
If you do opt for paper invites, make sure guests can recycle them. Glitter, ribbon, glue and other embellishments can make them impossible to recycle, so keep that in mind. You can also get paper which has wildflower seeds in – it looks lovely and is a great way of spreading the message about making space for nature.
Rock a vintage dress or veil!
We know that choosing wedding outfits falls pretty high-up in the priority order! You can be chic and eco-friendly at the same time by embracing vintage fashion choices and there's nothing stopping you from up-cycling them.
Also why buy when you can hire and borrow? You can borrow a dress or suit from a family member or friend, or purchase it used. Antique veils are classic and timeless, and a great way to include a unique accessory in your look.
Consider carbon-offsetting
While making every attempt to keep environmental impact to a minimum, you could also consider carbon offsetting or ask guests to contribute to tree planting initiatives as part of their wedding gift. If you do choose The Driftwood Spars as your venue, don't forget to let your guests know that we have e-charge points for electric vehicles available for their use!
Next up in our eco-friendly wedding blog series, we'll share our knowledge on planning an eco-friendly wedding reception.