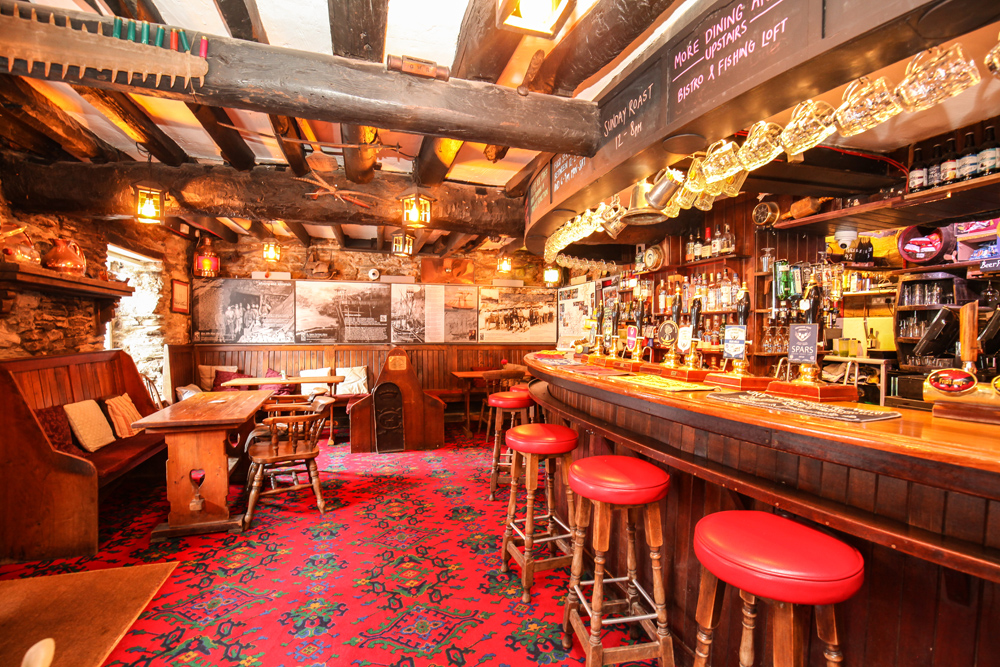 01 Dec

All you need to know about our reopening
Firstly, all pubs and breweries need your support…
While we breath a sigh of relief that Cornwall is in Tier 1 restrictions and we'll be able to trade with some level of normality over the next few weeks, we're sparing a thought for our colleagues in the pub and brewing industries who aren't so fortunate. Please support them in any way you can – we all face a real struggle for survival in the months ahead.
We will reopen for drinks on 2nd Dec, 4pm. Full service resumes on the 3rd, when you'll be able to stay and eat with us once again.
We're able to welcome customers from Tier 2 areas, but unfortunately if you are in Tier 3 you must not travel to us at this time.
We'll be following strict Covid-safe practices and suggest you wear your Christmas jumpers, as this includes keeping the place well ventilated! The fires will be going but it won't be as cosy as usual…
With much sadness, we have decided not to open for drinks on Christmas Day this year. We feel it will be too stressful and frankly a bit upsetting to have to ask everyone to socially distance. So, enjoy your time at home with your family – we'll miss you!
Opening Times & Food Service
Food service is currently from 12-2.30pm & 5.30pm – 8.30pm.
From 24th through to 3rd January we will be serving food all day from 12 – 8pm.
On New Year's Eve we will serve food until 9pm.
In line with Government guidance we will be calling last orders at 10pm and asking you to drink up by 10.30ish. On New Year's Eve we will stay open for as long as we can, but are still waiting for guidance on this.
Book Your Table Online
We are now taking table reservations online here. You need to book at least 24hrs in advance at the moment, and we can only reserve tables for up to 6 people. You can choose where your table is, i.e. Bistro, Top Bar, Main Bar or Starboard.
Takeaway Service
We will be operating our takeaway service again as soon as we reopen for food on the 3rd. You can place your pre-orders for collection here.
Fish & Chip Fridays
As of the 4th we are bringing back Fish & Chip Fridays, with two portions available for £15 – eat-in or takeaway. Book your table now, or pre-order for collection!
Room Bookings
Our rooms are closed on the nights of 24th and 25th December, but other than that we are taking reservations and have some availability left over the holiday period. We also have some great prices for breaks in January – check out availability here.
We look forward to seeing you soon. It won't be quite the festive Drifty you know and love, but we'll do our best to make it magical!