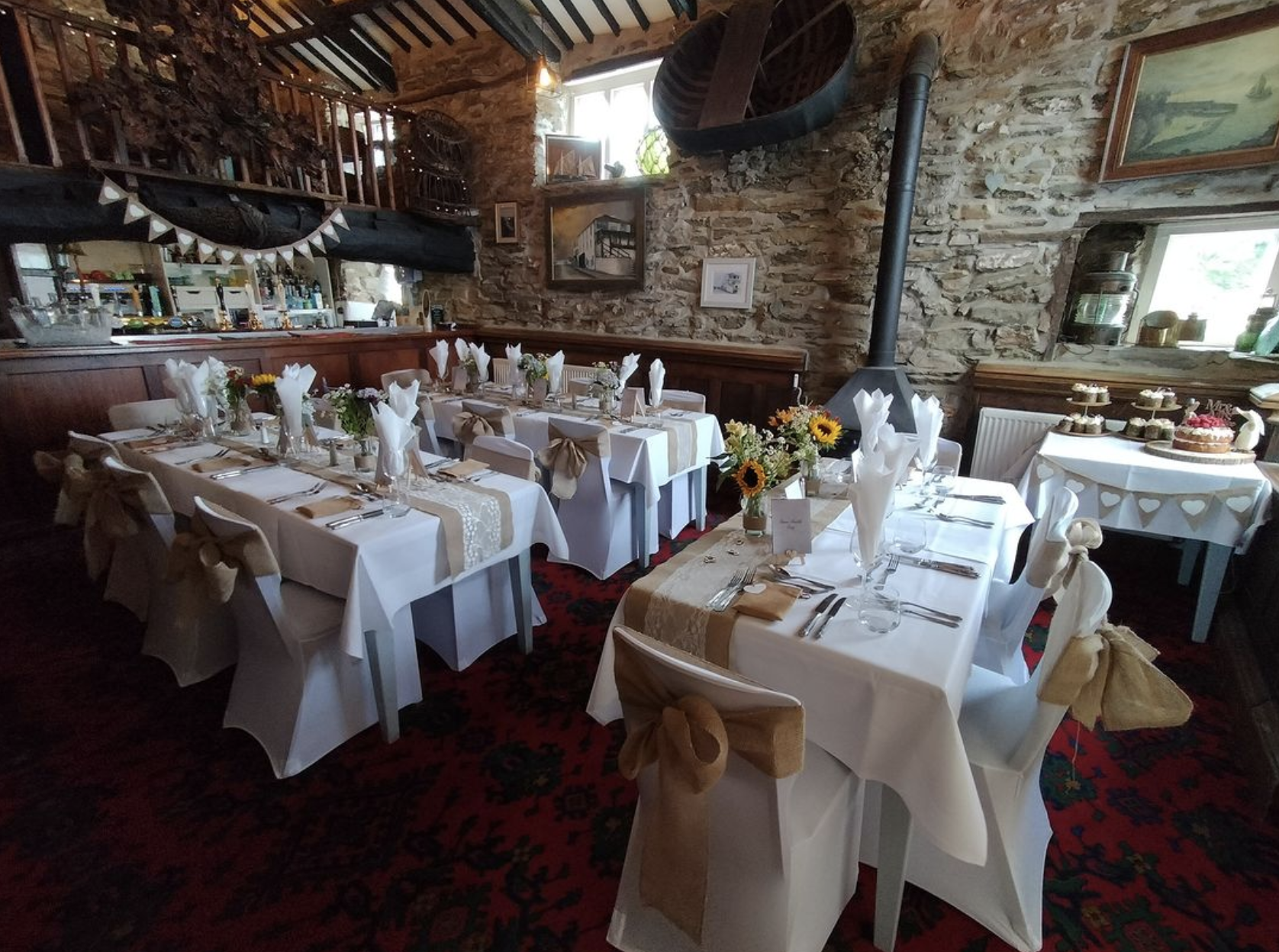 16 Jan

How to plan eco-friendly wedding catering

As part of our ambition to become a truly green wedding venue, every year we try to ensure the events we host continue to reduce our impact on the environment out of respect for future generations. In this next blog in our Sustainable Weddings series, we're focussing on catering for your sustainable wedding.

Food is always a key source of waste, especially if you have a buffet as over-catering is an easy trap to fall into. Alongside this, you can accumulate airmiles from imported food, not to mention the abundance of plastic packaging. Here's how you can help combat waste with your wedding catering:

Use local, seasonal produce

If your venue only offers in-house catering, then speak to the coordinator or chef as soon as you can. You should specify your preference for local, seasonal food which hopefully comes without plastic packaging. Explain that you're happy to be flexible in designing the menu, working with what's available.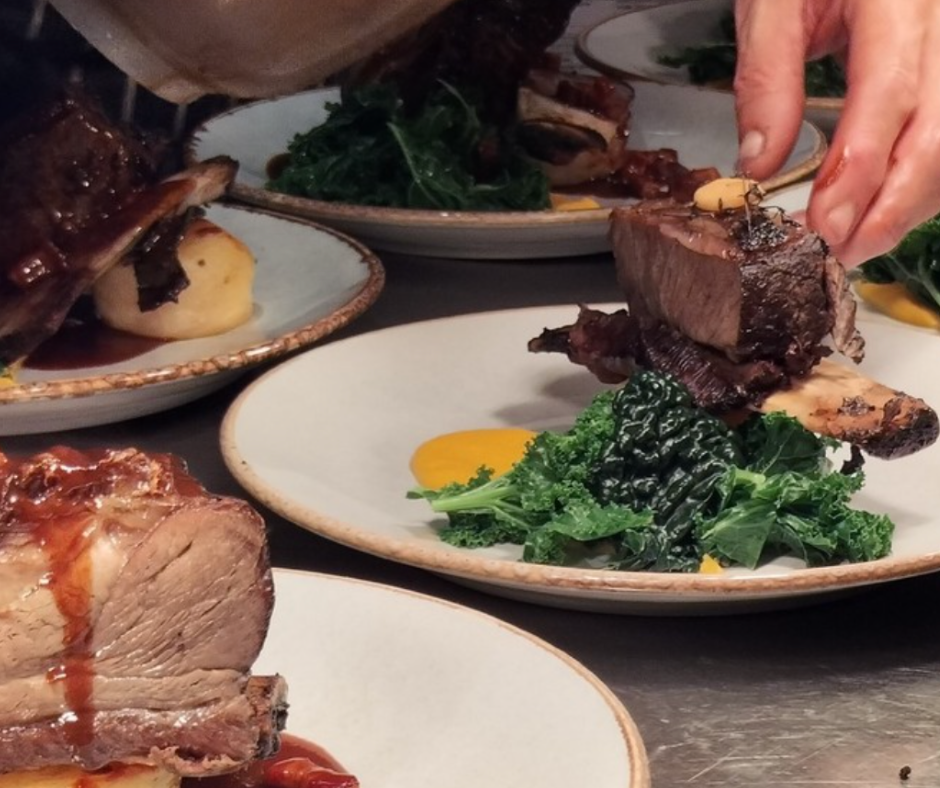 Go vegetarian
Some of your guests might not like the sound of a meat-free meal, but it's a really easy and important way of reducing waste and cutting the carbon footprint of your wedding. Your venue should be able to help you come up with great, crowd-pleasing vegetarian dishes. If you're including seafood in your menu, make sure it's locally and sustainably sourced.
Avoid any disposable tableware
Plastic straws are thankfully making their way out of most coffee shops, but your wedding venue might not have caught up. You'll want to avoid disposable plastic plates, cups and cutlery. It might not seem like a problem if you're having a sit-down dinner, but will the bar serve drinks to take outside in one-use plastic glasses? Can they use compostable ones instead?
Have a locally made Wedding Cake
Using a local bakery for your wedding cake, cupcakes or favours is a great move if you want to invest in the local economy and serve a delicious treat on your wedding day. Don't forget to send leftovers home too (serving cupcakes in place of cake slices is one great way to keep leftovers manageable and easy to transport).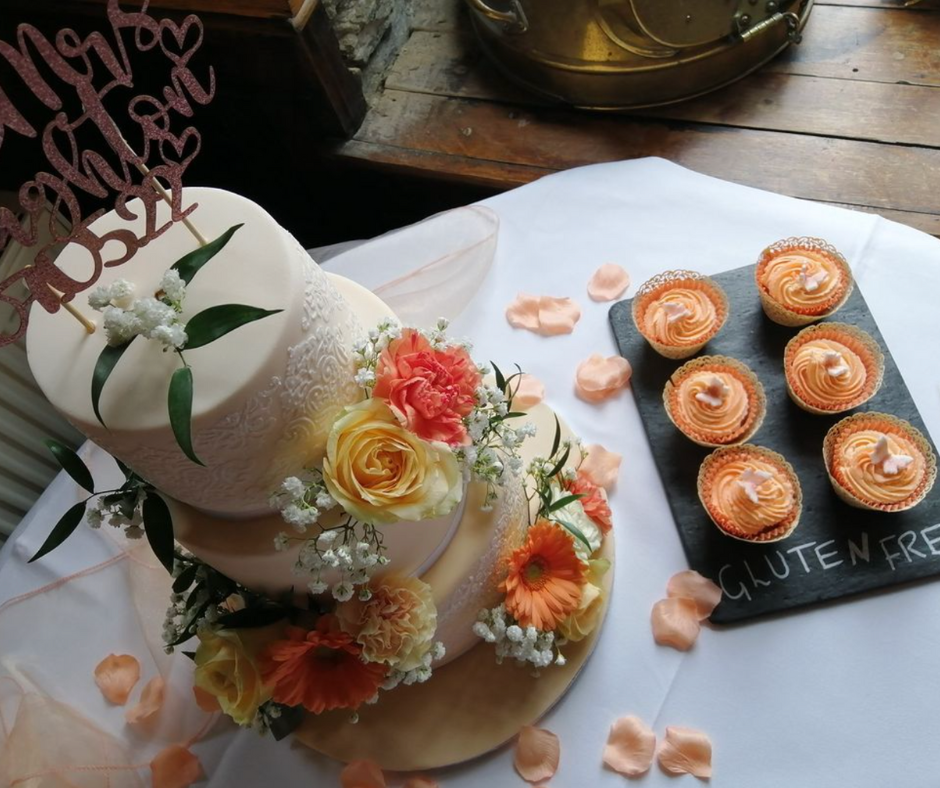 Rather than throwing away leftover food, encourage your guests (and vendors) to take leftover food and treats home with them.* You can also consider donating any unused supplies to a nearby foodbank.
*Please note that UK Food laws now state any buffet food left out for two hours must be thrown away for health and safety. Check what you can and can't take with your caterers.
Read our recent blogs in this Sustainable Weddings series on eco wedding favours and planning an eco-reception. Next up, we'll be sharing our tips on sourcing sustainable wedding flowers.