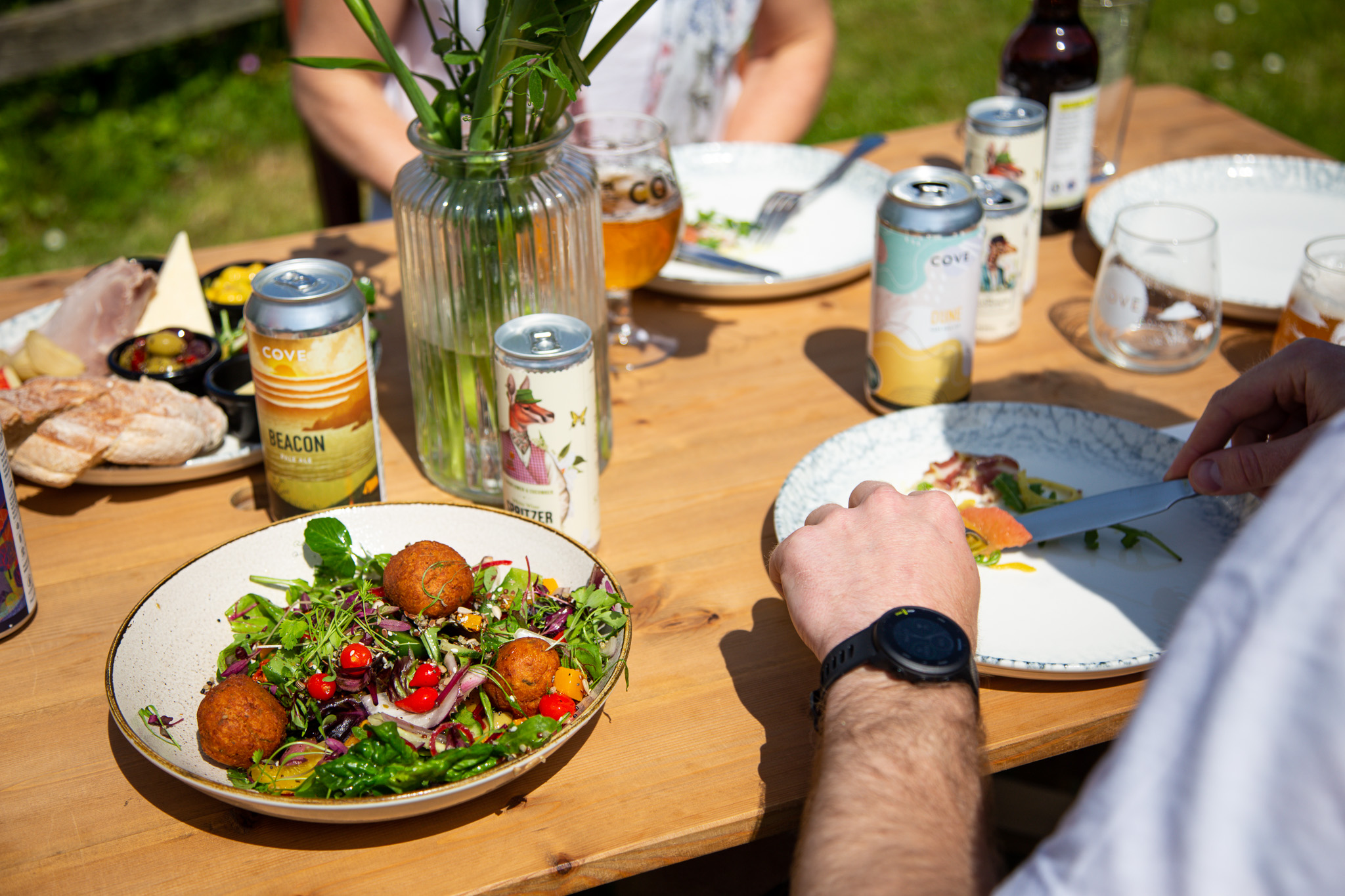 28 Jun

Seasonal summer dining at the Drifty!

Have you had a chance to sample our new summer 2023 menu yet?

We've put a lot of time and thought into crafting a seasonal menu of delicious fresh pub food that sources ingredients locally wherever we can – a local baker delivers bread daily and a local butcher provides our meat. The fish for our dishes is landed daily at Newlyn harbour or just 200 yards away in the cove!

Tom Bennetts, Head Chef here at The Driftwood Spars, made it through to the final of prestigious regional competition, South West Chef of the Year in late 2022. Tom was the only senior professional chef from Cornwall to make it so far in the competition.

He describes our summer menu as: 

"Pub food designed for pure enjoyment after a long walk or surf. I think of it as 'British garden food' because it follows the seasons and is inspired by our coastal and countryside surroundings. The flavours are fresh and clean, and we use as much local produce as we can pack in. The pub has its own microbrewery, so we use a lot of beer in our cooking too."

"We have a seasonal menu, then our daily specials allow us to get creative. Our Landlady Lou has the highest commitment to sustainable, local sourcing of any boss I've ever worked with."

Lou, who has an MA in Tourism & Social Responsibility, has been Landlady at our historic pub in Trevaunance Cove for over 15 years. She has worked with Tom to craft his summer, seasonal menu, saying: "Tom manages to keep the rustic, 'pub food' feel while introducing creative new specials all the time, surprising and delighting our guests with his amazing presentation skills."

As well as all your favourite pub dishes on our starter and mains lists, we have a scrumptious selection of puddings too and there's always something delicious, indulgent and sweet on offer! 

Many of our puddings include locally made Callestick Farm ice cream. The secret to this moreish ice cream, they say, is that exquisite Cornish treasure – clotted cream! Clotted cream is a much denser, richer cream than most, which gives it a more concentrated flavour in the ice cream. For those that don't eat dairy, Callestick has also provided us with a range of delicious fresh and zesty sorbet options.

Not only do we serve up delicious dishes on a daily basis, but we also cater for weddings and special events too. Take a look at our blog in our 'Sustainable Weddings Series' on 'Eco-friendly Wedding Catering' for more information. 

Our handy allergens key makes it really easy to ensure that you know what to order if you have any dietary requirements (and don't forget all Driftwood Spars Brewery beers are gluten free!). Check out our summer menu to see what we have on offer or book a table to try some yourself! 

We serve food daily from 12-2:30pm for lunch and 6-9pm for dinner, apart from Sundays when we serve our roast menu from 12-8pm.

We can't wait to welcome you to the Drifty here in Trevaunance Cove this summer!